* Plugins for version AjaXplorer 4.0.
For Plugins, compatible with the version 3.2 of AjaXplorer : http://ricardocruz.es/ajaxplorer-plugins/;
AjaXplorer Google Doc Viewer Plugin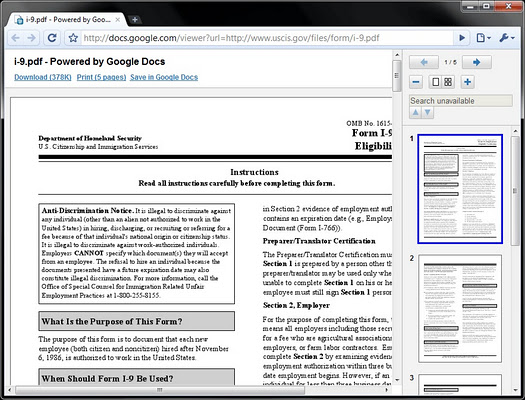 Plugin to display documents with Google Doc Viewer (http://docs.google.com/viewer)
List of supported formats : http://support.google.com/docs/bin/answer.py?hl=en&answer=1189935
Download AjaXplorer Google Doc Viewer
To install the Plugin, unzip the Zip file to be, and place the folder "editor.gviewer", in the "plugins" folder" of AjaXplorer.
* The only plugin works, If access to the Web where this installed AjaXplorer is public.
AjaXplorer Zoho Plugin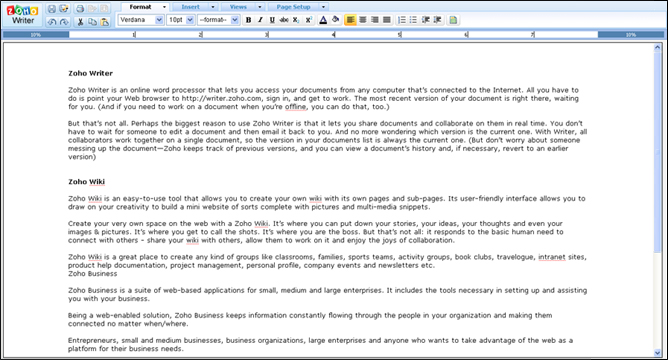 This plugin, It is a modification of the Plugin Original that is included in the version 4.0 of AjaXplorer.
They have been added 2 new configuration options.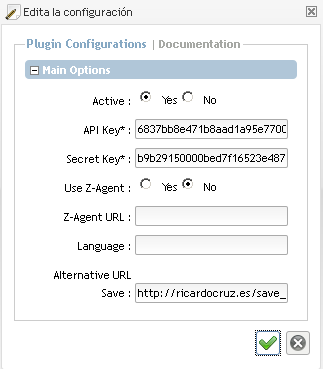 - "Language"" : to indicate the language in which to view the Editor Zoho (EJ.; in , es, it, …).
- Alternative URL Save : to indicate the URL that will happen to the Editor Zoho, to save the modified file ( EJ. : http://tuweb.com/save_rzoho.php )
This second parameter, It serves for the case in which this AjaXplorer installed on a server that is accessed by HTTPS, and it is not a certificate valid for Zoho (https://apihelp.wiki.Zoho.com/Zoho-API—–SSL-Support.html); Save documents with the Editor in this case will fail.
Within the compressed, There is a new "agent/save_rzoho.php" file, in this file we have to modify the line 3, indicating the route where this Plugin Zoho and subfolder agent:
$dir = "/ volume1/web/ssl.wwwroot/plugins/editor.zoho/agent/";
The file "save_rzoho.php", We will place it in a folder on the server, so that we can access http, instead of HTTPS; and we will indicate in the Plugin configuration, the URL, to access the file.
Download AjaXplorer Zoho Plugin