* Plugins for version AjaXplorer 3.2.
For Plugins, compatible with the version 4.0 of AjaXplorer : http://ricardocruz.es/ajaxplorer4-plugins/;
Recently, I discovered the excellent Web file manager, AjaXplorer ( http://www.ajaxplorer.info );
With the Synology NAS, has a very good Manager (FileStation : http://www.synology.com/dsm/file_browser.php).
I was looking for something similar to install FreeNAS, and I found AjaXplorer (http://www.parmeter.net/ben/2011/09/11/remote-web-file-manager-for-freenas/)
I loved the ability to edit text files, and image files.
I looked for a plugin to display Word documents and Pdf files; and I found AjaXplorer Zoho Plugin:
(http://innodevel.net/head-over-clouds/2011/03/ajaxplorer-zoho-plugin/)
With this plugin, one could view and edit Office files (Word, Excel; PowerPoint), but did not work; so I started to program.
AjaXplorer Google Doc Viewer Plugin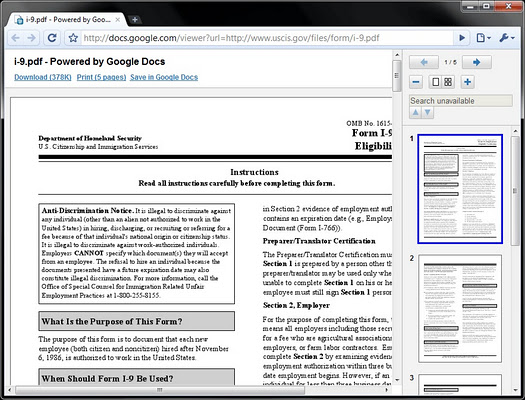 First, schedule a Plugin to display documents with Google Doc Viewer (http://docs.google.com/viewer)
List of supported formats : http://support.google.com/docs/bin/answer.py?hl=en&answer=1189935
Download AjaXplorer Google Doc Viewer
To install the Plugin, unzip the Zip file to be, and place the folder "editor.gviewer", in the "plugins" folder" of AjaXplorer.
Modify the language file, in the folder "client/i18n", Add the following line :
"414"″ => "Google Doc Viewer",
* The only plugin works, If access to the Web where this installed AjaXplorer is public.
AjaXplorer Zoho Plugin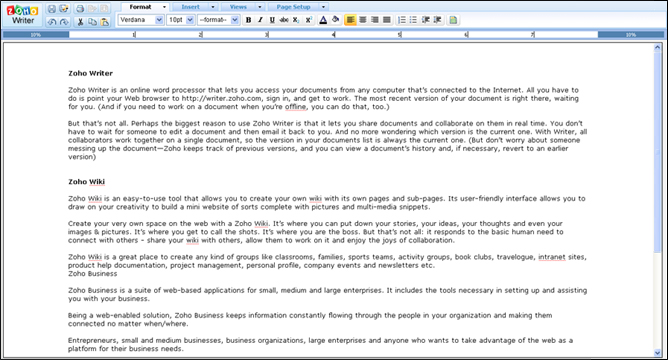 This plugin, is a modification of the Plugin Original ( http://innodevel.net/head-over-clouds/2011/03/ajaxplorer-zoho-plugin/ )
The original plugin, not I got to run, so I set out to determine which was the problem.
Reading the Zoho Api documentation ( https://apihelp.wiki.zoho.com/Open-Document.html ), When trying to open a document from a URL, This URL must be encrypted with HTTPS, and it must have a valid certificate ( HTTPS://apihelp.wiki.Zoho.com/Zoho-API—–SSL-Support.html )
I tried it with a free certificate (http://www.startssl.com/?app=1), but still not working; so try to modify the code of the plugin, for all that the Editor Zoho download the document from a URL, This will be sent via a form POST.
Download AjaXplorer Zoho Plugin
To install you must follow the following steps (They are described in the original page of AjaXplorer Zoho Plugin):
1. Register on the website HTTPS://zapi.Zoho.com/apigen.do ; to obtain API Key (Free Partner).
2. Modify two lines at the beginning file class.ZohoEditor.php file. Indicate the "API Key"" and "Secret Key"" obtained from Zoho:
defines ("ZOHO_API_KEY", "Enter" your API key");
defines ("ZOHO_SECRET_KEY", "Enter" your secret key");
3. Modify the corresponding language file. In the folder "client/i18n". Editing language file, by inserting the following line:
"412"" => "Zoho"
4. Copy the folder "Editor.Zoho" to the folder "plugins"" de AjaXplorer.
5. On the server, in the "server" folder/"conf", delete files plugins_cache.SER y plugins_requires.SER.
* If AjaXplorer, is installed on a server that is accessed by HTTPS, and it is not a certificate valid for Zoho; No changes can be stored; to solve this problem, You can copy the file "save_rzoho.php", to another virtual server, that does not require access by HTTPS.
You must edit this file, Uncomment and modify the following lines (16 y 17):
// $dir = "/ volume1/web/ssl.wwwroot/plugins/editor.zoho";
// $doc_root = "/ volume1/web/ssl.wwwroot";
You must also modify the file "class.""ZohoEditor.php", and modify the line 5, indicating the direction to which it is to send Zoho the modified file to be saved.
defines("alternative_save"" , "" );
AjaXplorer Zoho Pdf Plugin
This plugin is equal to the previous, only when you save a document, It is converted to Pdf.
Download AjaXplorer Zoho Pdf Plugin